Many homeowners are looking for cost-effective strategies to raise the value of their homes. There are many things that can increase the value of your property, from maintaining a well-kept garden to changing your house number to a name. On the other hand, a number of variables can discourage purchasers and lower the value of your house.
These are the qualities to watch out for if you're thinking about selling your home or searching for a new place to live.
If you've been looking for architecture firms in Chennai an Bangaloe to help you, you've come to the right place.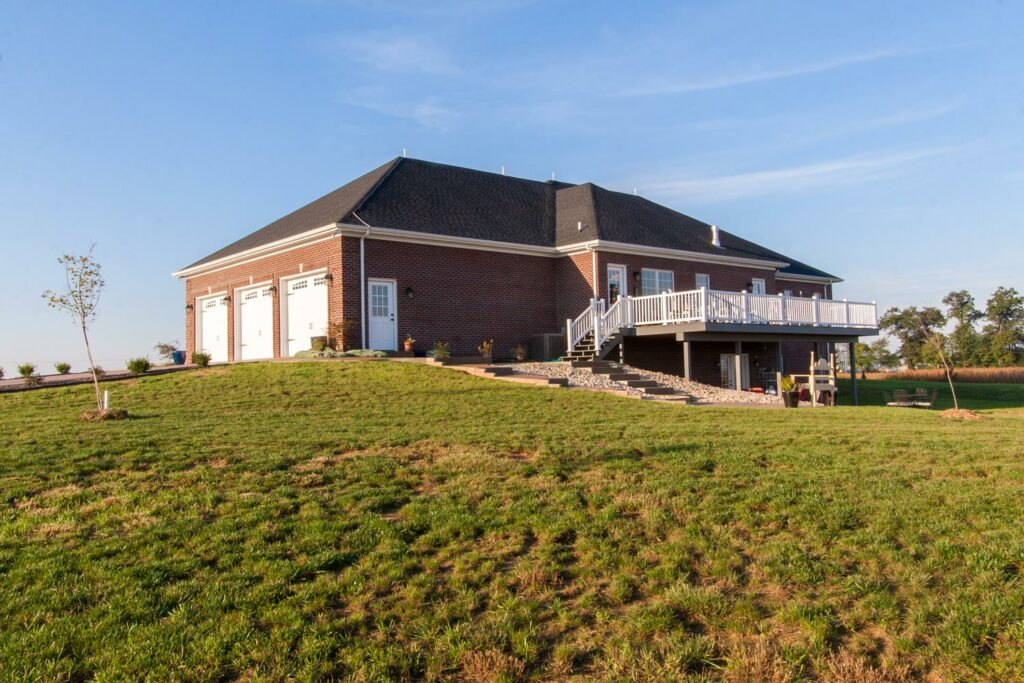 How do you Calculate your Land's Value?
Before you look at ways of increasing your home's value, you're first going to want to calculate how much it is worth already.
When determining a piece of land's worth, its location is the most crucial element. A community's value is determined by how quickly it grows. This explains why a large property in a developing neighbourhood would sell for a lot less money than a small piece of land in an established one.
When determining the land's worth, the condition of any existing structures comes in second. A building composed of high-end materials will cost significantly more than one made of medium-quality materials in the same neighbourhood.
The age of a property is another factor that affects its value. A historic structure would be far less expensive than a new structure in the same location.
Watch for similar homes that have recently sold in your neighbourhood or nearby locations. Comparable properties are those that are similar to one another in terms of size, style, age, and location. Your broker will assist you with this search if you have one. If you haven't hired somebody yet, you'll need to conduct some online research and go through the postings in your neighbourhood or society.
By speaking with nearby dealers or neighbours, you can get a general idea of the price range of a comparable home in your area.
Factors that Add Value to your Home
Numerous studies have already shown that having trees surrounding your property can increase the value of your home by up to 15% while also improving the quality of life in the neighbourhood. Wisteria climbing up the property can also increase your value by up to 5%.
2. Painting your Interiors and Exteriors
The saying that "trying out new paint ideas does wonders" is genuine. The same is true with new flooring, draperies, wallpaper, or just a general design refresh. However, one of the most affordable and effective methods to increase the value of your property is to paint. And even if you aren't selling, it doesn't hurt to redecorate occasionally to keep your house looking its best. So that you can still enjoy living there.
Painting a home's exterior is another inexpensive improvement. According to Consumer Reports, exterior painting could raise your home's value by up to 5%. Choosing the proper exterior paint will give your home a clean look, and the broadest range of purchasers, and assist boost its value.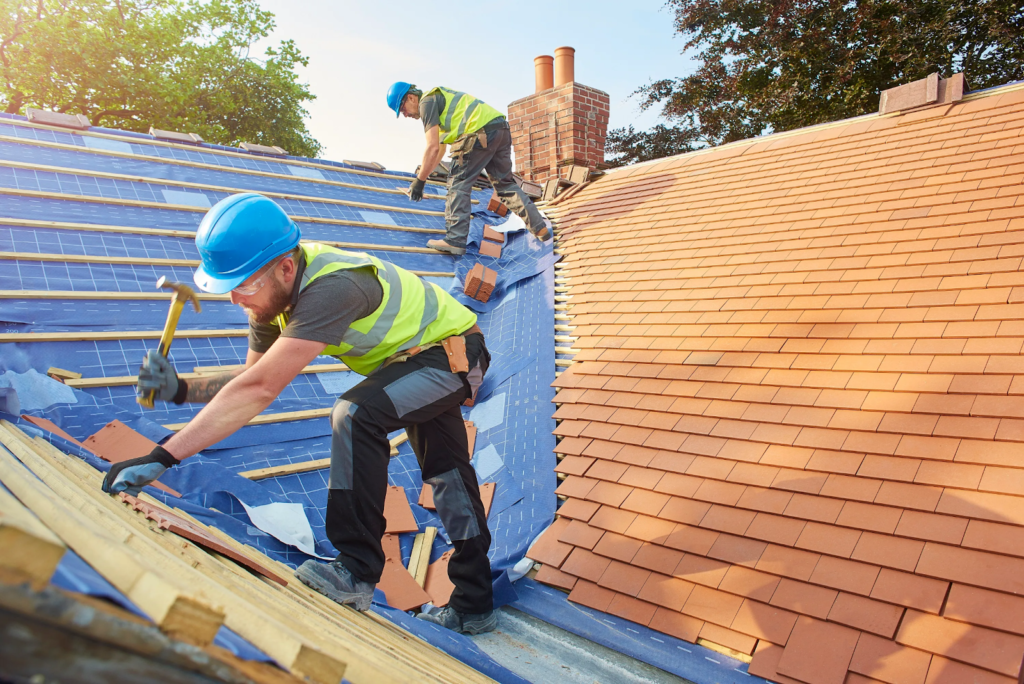 For structural and insulation reasons, a new roof is necessary. It is therefore best to make sure your property is secure and leak-free before introducing surveyors, estate agents, and possible purchasers to your home, even though it may seem like a costly investment now.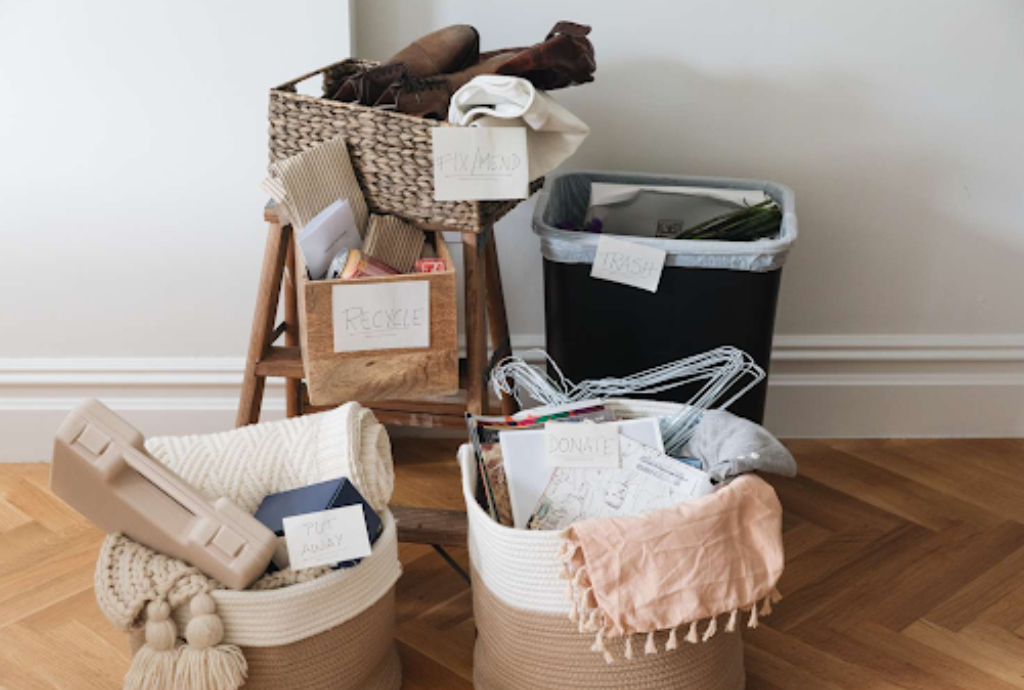 To determine the value, buyers must examine the space they will receive. They want to inspect the walls and floor, which is challenging given that most of it is covered in other people's possessions. You are selling a way of life and a dream when you follow the appropriate decluttering advice since it enables the customer to visualise the space and picture.
Since no two people have exactly the same taste in decor and prospective buyers need to be able to see themselves living in your space, you might want to take down any decorations that are very personal. It doesn't necessarily mean that something adds value to the property's marketability just because it gives it character to become your home.
Even while not everyone will like your taste, premium finishes almost usually result in a higher selling price. The majority of purchasers are willing to spend more on expensive home upgrades and finishes. For instance, do you have expensive hardwood floors or low-cost laminate flooring in your home? Are the cabinets in your kitchen pre-made or custom-made? Light fixtures, knobs, and pulls, kitchen countertops, appliance brands, bathroom finishes, and high-tech amenities are other finishes that should be taken into account when determining the price of your home.
6. Make 'Smart' Improvements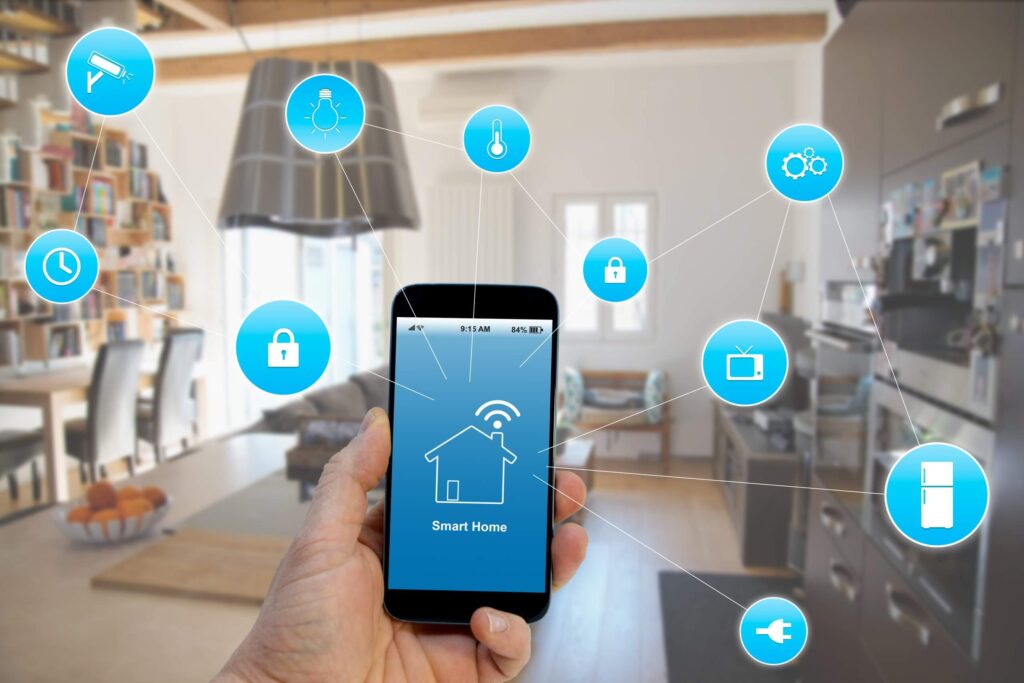 Environmentally friendly and energy-saving improvements are advantageous for the earth, but they are also advantageous for your house and your wallet. What are the top "smart" home renovations that you might be making that are eco-friendly?
According to Google Trends, searches for "home improvement" have increased by 380%. This suggests that during the lockdown, we're concentrating on maintaining and improving our homes.
Things that Negatively Affect your Home's Value
1. Air and Noise Pollution
Buyers, especially those with children, are always concerned about the type of environment they choose to live in. They will naturally have concerns about the quality of air their children are breathing. If your home is close to a main road, highway, or railway, for instance, the value of your home will decrease.
If your home is situated on a busy road, the traffic will be another reason why your home's value can dip.
Potential buyers will be wary of buying homes in areas that are known to be flood prone. If the risk of flooding is too high, buyers simply won't be willing to pay and take a chance.
4. Structural or Water Damage
Cracks in the structure and any visible water damage are known to be immediately off-putting to most buyers. Buyers will not be willing to shell.
5. Unapproved Home Improvements
When selling your property, illegal additions and home upgrades can significantly affect the price. Additionally, it will mean that any existing legal difficulties will fall under the purview of the new owners, which is something nobody likes to deal with when moving into a new home.
6. Changing demographics in the neighbourhood
Which homes are in the most demand will be greatly impacted by the types of purchasers who are interested in a neighbourhood. For instance, it could be difficult to sell a one-bedroom apartment for a high price if your neighbourhood mostly draws couples with small children. It's important to keep track of the kinds of houses in your neighbourhood that sells for a lot of money.
The quickest way to see your house degrade is through postponed or ignored upkeep. When water from your water heater leaks into your foundation and causes it to break, a single trickle from the appliance might not seem like a major concern. Even if all of your systems are working properly right now, if they aren't kept up with, equipment will frequently break and need to be replaced, which can be costly.
One of the greatest ways to assess your current status and the health of your home is to go through each area and perform a checkup.
The value of your property might be impacted by errors made during home construction or renovations, especially when it comes to the final appraisal. When building, renovating, or making repairs, these mistakes are frequently the result of residential building contractors in chennai & bangalore or do-it-yourself homeowners seeking to save money or time. However, poor workmanship affects quality and can eventually lower the value of your house.
Buyers who discover problems brought on by poor construction may make a reduced offer to make up for the cost of all necessary repairs.
Everything else in your home is protected by a sturdy roof, which can also significantly increase the value of your entire home. Physical damage to your roof, worn-out shingles, or evident leaks are a few indicators that it needs some maintenance.
Frequent roof inspections or necessary repairs will save you money in the long run when you think about how your home's value can dip from a damaged roof. 
How do you Increase Your Home's Value
So now that you know what positively and negatively affects your home's value, how do you do what you can to increase the value as much as you can so you can get a great offer for your home if you should plan on selling it. Keep reading to find out what you can do! 
1. Spend Some Time with a Pro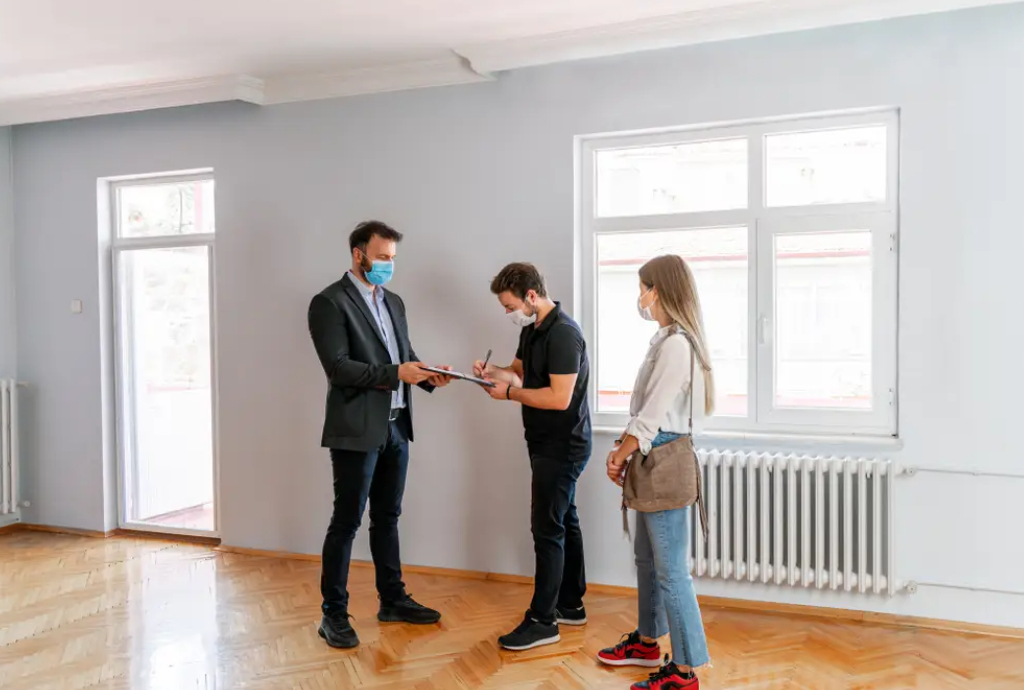 Call over a real estate agent or interior designer and get their opinion. They will come over and inspect your home and give you  suggestions on what you can do to improve your home. The improvements can be big ones like remodelling a room or small improvements like changing the paint colour. Improvements like these can go a long way for sure! Their advice on architectural designs will be unmatched
2. Inspect your Home Frequently
With things like roofs or appliances and such, you won't know it's broken till you actually check. If you hire an inspector, they will check for you and let you know if anything needs fixing. They will be able to spot problems that you might not be able to. Small problems like a water leak can become big issues in the future if you don't rectify it as soon as possible. The more you put these repairs off, the more expensive they'll be in the future to fix them.
3. Plant Trees/ Do Some Landscaping
If moving isn't in your near future, then this is a good way to improve your home's value. Trees and any other landscaping elements will grow over time and add beauty to your property. They will also promote a healthier environment for whoever buys the home next. Not to mention that the trees will make your surroundings a lot cooler! This will definitely increase your home's curb appeal.
Now this will always be considered a smart move. Now any big remodelling can definitely be expensive. That's why even small changes like change the light fixtures or the titling. These small changes alone will do wonders!
5. Energy Efficient Features
Potential buyers are not going to want to see old broken fans. It's just not appealing.But take for instance an fan that not only gives breeze but light too! Now that's something buyers know will serve them well in the long-run too! Similarly you can replace any old fixtures around your house like this. You can enjoy them for now and of course it will get you a better sale offer in the future.
6. Kitchen Renovations are Big
Similarly, here too, you don't have to remodel your entire kitchen. Any improvement is a win. You can started by replacing things like the backsplash to give it a more modern look that will be more appealing based on recent trends. This will give the buyer the assurance that they will not need to spend additional money getting things changed themselves.
Looking to improve your home's value? Meraki can help! Whether it's a completely new build or it's renovating and remodeling your home, we're here to help! With experts who have been in the industry for years, you can be sure you'll have only the very best delivered with the best construction. That's the Meraki promise to you. We're the best architects in Chennai and Bangalore!
We hope you found this blog helpful! If you're looking for civil contractors in Chennai and Bangalore or searched for a "construction company near me" What are you waiting for? Book a meeting and get started with the best building contractors in Chennai & Bangalore. Just give us a call! If you have any other construction-related enquiries, don't hesitate to get in touch. We cover everything related to construction, including interior design, renovations, new constructions, and much more related to architecture. Trust Meraki and we'll make your dream home a reality. We hope to hear from you soon!